From reactive to proactive: this is how Fletcher Hotels significantly boosted its bookings with Google Hotel Ads
With over 110 hotels all over the country, Fletcher Hotels is the biggest hotel chain in the Netherlands. The hotels are located in different rural, coastal and urban areas.

+122% turnover rise from Google Hotel Ads
+271% turnover rise from Free Booking Links
The challenge
For a hotel the size of Fletcher, it's important to be visible wherever possible with the most current availability. Completing a booking via its own platform is much cheaper for the hotel and traveler than using an intermediary like Booking.com or Expedia.

To stay competitive, Fletcher uses the Lowest Price Guarantee. That means continually monitoring and responding to what competitors are doing. The hotel chain therefore wants to be able to adjust campaigns fast so that it can always be visible in Google and other search engines with the most accurate price.
The approach
By using a strong link with the booking system and Google's rate plan and room bundle functionalities, together Fletcher and Adchieve ensure that travelers can always book directly with the hotel chain and get the Lowest Price Guarantee.

The approach to continuing achieving that is fourfold:
Retrieve prices and availability from the booking system.
Add tourist tax and the 'Fletcher Friend' discount to the prices.
Check accuracy of landing page, where check-in and check-out date, number of people and the price must match the ad.
Set correct UTM tagging to provide good insight into results of free and paid clicks.

By supplementing our approach with Google's rate plan and the room bundle functionalities, we can provide information and insight into the prices of different room types within the platform. With the rate plan functionality, we show the prices of different packages, such as: with/without breakfast, with/without free cancellation and the final date of free cancellation. We use room bundles to make the different rooms visible in Google Hotel Ads.
The result
Since the new collaboration, Fletcher's hotels now continuously respond within Google Hotel Ads to availability, price accuracy and the Lowest Price Guarantee. Travelers find the hotels faster and more easily, and book directly more often. Year on year, that leads to a significant increase in:
Clicks: +137%
Bookings: +114%
Turnover: +122%

And there's more, because the free bookings harness this success. In addition to the above figures, we are seeing an even bigger rise in the free bookings of:
Bookings: +273%
Turnover: +271%

Free bookings come from Free booking links of Google Hotel Ads. With these organic results, too, we now show the right information thanks to the prices we forward to Google for our paid ads.

When we compare both channels, we see an impressive rise in turnover for both. The ratio of turnover from Free Booking Links compared with Google Hotel Ads perfectly reflects the effect that such a campaign can have from one channel to another:

Rise in turnover for Google Hotel Ads: +122%
Turnover rise for Free Booking Links: +271%

André de Zwijger, Performance Marketeer at Fletcher Hotels about Adchieve:
"For us, Adchieve is a proactive partner that takes a great deal of work off our hands. We have a lot of contact, and we can always call each other. Whether it's about new possibilities, to provide information or new suggestions. Adchieve contributes ideas and responds fast. That saves us a lot of time and delivers good results."
"For us, Adchieve is a proactive partner that takes a great deal of work off our hands."
André de Zwijger, Performance Marketeer at Fletcher Hotels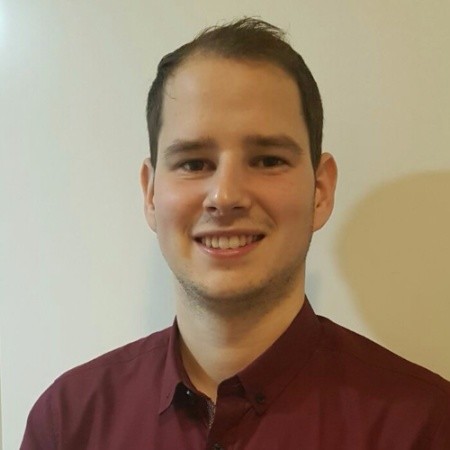 Want to achieve optimal results too?
Travel is our passion. We are happy to help you with (integrating on) Google Hotel Ads. Simply get in touch with us, free of obligation.