Become the best advertising agency
PPC software for agencies
With PPC management software for agencies, you offer your (potential) customers more value, even in an era in which more and more optimization options are disappearing due to Smart Solutions.
Distinguish yourself from other agencies / bureaus

Save time on daily tasks

Offer your customers better results and insights

Expand your service portfolio

Extra earnings model: generate passive income

Your customer benefits from 3 important advantages
Take the next step in bid management, automation and optimization with an award-winning search automation tool. Adchieve explores your (customer) channels by adding extra data to the algorithms. You can then make optimal use of this data across various marketing channels. Allow your customers to benefit from:
1) Connections: to feeds and APIs for offering products or advertising on Hotel Ads or other platforms.
2) Create campaigns: Create campaigns on, for example, Google and Amazon and manage them in a smart way.
3) Insights: Use smart insights that contribute to the management of campaigns and benefit from insights that you can use in strategic advice towards your customers.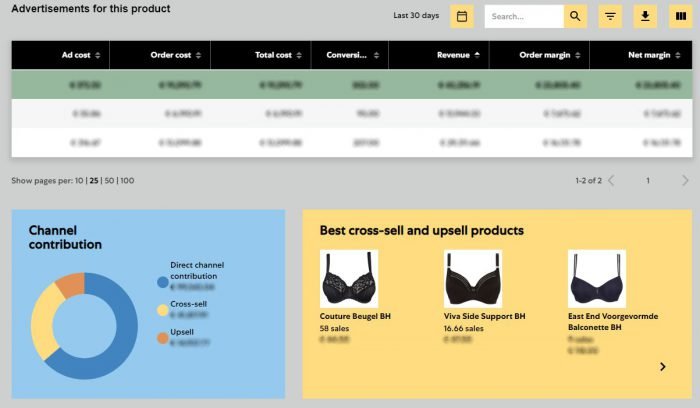 Advantages for you as a partner
Are you an online marketing agency, digital agency, media house or consulting company? We offer favourable partnership models: Use one tool for feed management, channel management, automated text ads, Google and Bing Shopping, Google Hotel Ads and Amazon Sponsored Products.
We also help you keep an overview of your customer portfolio and take actions through tools such as alerts and custom hygiene dashboards.
Choose from three flexible models
We are of course flexible, and our experts will look at your situation and options. If you choose to use Adchieve, you can choose from three attractive partnership models.
Become a partner?
We help you A(d)chieve your goals. Would you also like to use Adchieve for your customers? Please contact us, without any obligation. We will contact you as soon as possible.