And the best part, only pay when travellers select your specific room rate.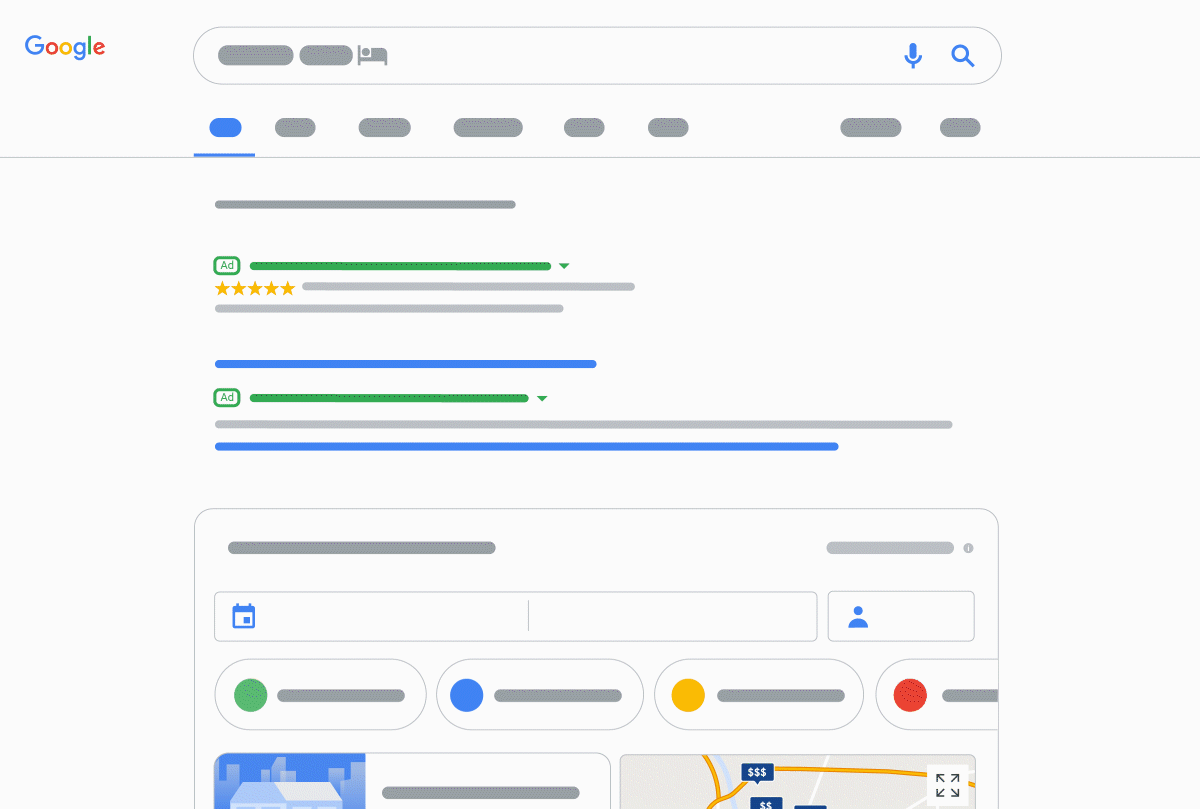 Getting started in 5 simple steps
So, Google Hotels Ads enables you to increase room occupancy and drive revenue to meet your business goals. Are you ready to get started? Getting started with Google Hotel Ads is relatively easy when you follow these five steps:
1. Upload a feed with your properties
Provide a CSV or XML feed with information about your properties. This is how you inform Google about your offering. Google will match this information with Google My Business.
The phone number, latitude and longitude from the feed are matched with data in Google My Business for verification, and therefore must match.
2. Connect with your booking engine
Set-up a real-time API connection with your booking engine and Google. By doing this, Google will be able to communicate your actual prices and availabilities to searching travellers.
3. Upload a feed with your landing pages
Define the URL destinations and upload the feed. This is how you tell Google where to redirect the traveller to, when he or she clicks on the price of one of your properties.
4. Test your integration and price accuracy
Price accuracy is an important part of Google Hotel Ads. That's why in this step, you will test the integration, and confirm that the prices that are shown in your ads, match with prices on the landing pages of your website.
5. Create your campaigns and choose your bid strategy
Now you can start with the real interesting part! It's time to create your campaigns and choose the bid strategy for your ads!

Kick start your integration
The Google Hotel Ads integration is relatively easy, but requires some technical support. That is why Google recommends to set this up with an approved Hotel Ads integration partner, like Adchieve.
Would you like to know more about the integration? Please contact us. We are glad to help!