Do you want to optimize Hotel Ads? Download our step-by-step guide for optimizing Google Hotel Ads here.
Where do Free Booking Links appear?
From March 2022, Free Booking links will also appear on the search results page and in Google Maps. New features for Free Booking Links. From March 2022, you can see in the Hotel Center how many clicks there have been on Free Booking links. Free Booking Links impressions and booking value will also be shown. Local posts can also be added to the Google Business Profile.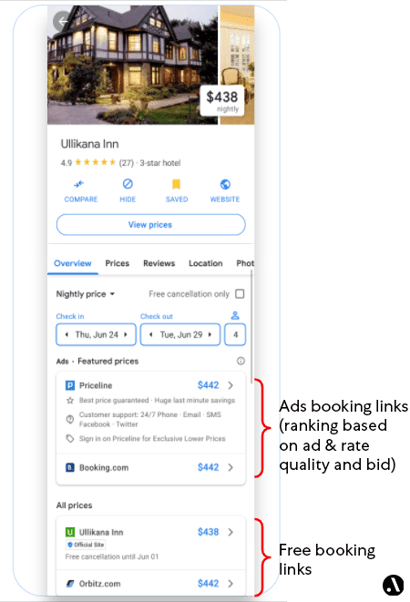 "The perfect timing for launching this service"
Nicolas Dussart – Global Business Development lead for Strategic Partnerships at Google – says: "Millions of travellers around the world search for hotels on Google every day. When travel does resume in earnest, it's crucial that travel companies can easily connect with customers online.
We develop solutions based on our user and partners' needs and this particular solution is relevant in the long term. Now, due to the current context, it is also timely, and we thought it would be a good time to launch such a solution to help the industry in such difficult times.
We want to help our partners be visible when demand picks up again in their markets."
Use Free Booking Links in combination with Hotel Ads
You can use the service for free in addition to your existing Google Hotel Ad ads to increase your reach.
Rudolph Dekker – strategic account manager travel at Adchieve – says: "My first advice would be to use it together and get as much visibility as possible via Free Booking Links and make a strategic choice where you also use paid Hotel Ads."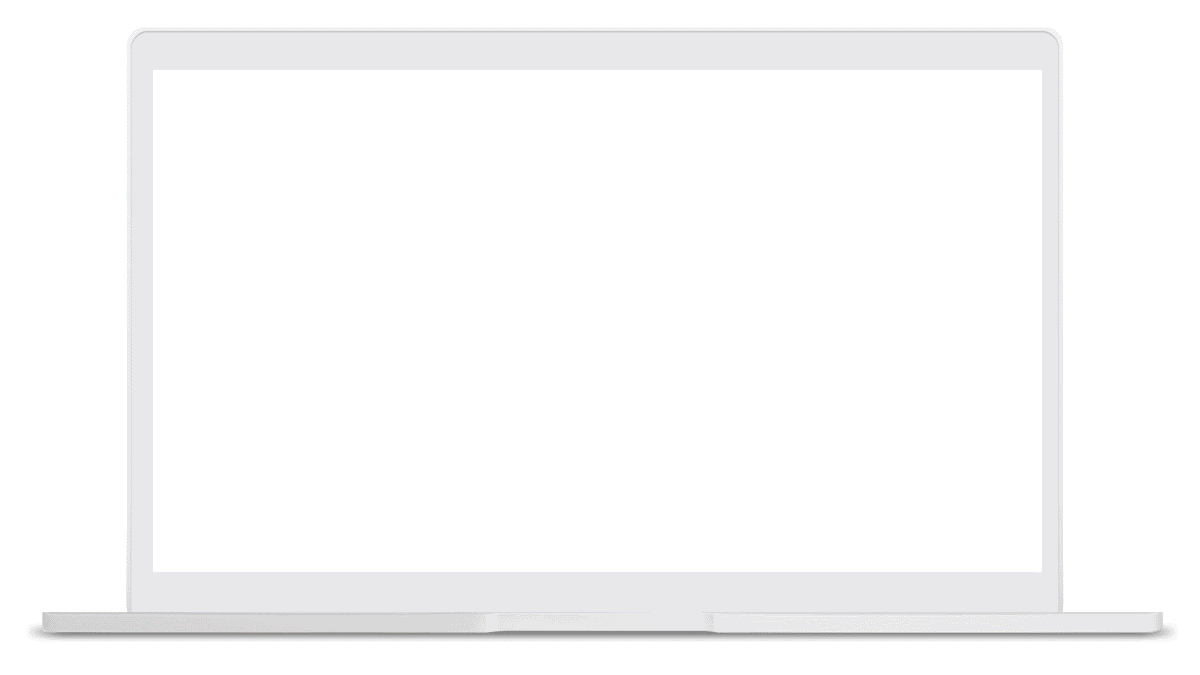 New to Hotel Ads? Use this service for free
Are you new and not using Google Hotel Ads yet? Even so, you can use Free Booking Links for free and you can reach more new potential customers and realise bookings for free.
Owners/marketers of properties, campsites, holiday parks, hotels, OTAs, etc. who are new and do not yet use paid Google Hotel Ads, can use free booking links in two steps:
1) Update your Google Business Profile and make sure it is verified and up to date (optimizing your profile ensures a better organic position within google.com/travel anyway)
2) Find an integration partner to integrate with Google Hotel Ads.
Rudolph Dekker (Adchieve) says: "If you want to integrate with Google yourself, you often run into a long wait."
Nicolas Dussart (Google) adds: "Integration partners such as Adchieve enable hotels to share their rates in real-time with Google users. As Adchieve is already connected to Google, they don't have to develop their own API or code against our APIs.
They also benefit from all the great services and expertise that Adchieve can provide beyond connectivity, such as marketing and campaign management including Hotel Ads."
"Hotels can also benefit from all the great services and expertise that Adchieve can provide"
Take advantage of the existing benefits
With Free Booking Links you will already benefit from the well-known advantages of Google Hotel Ads: more direct clicks at a lower cost and you remain the owner of the customer data, but there are even more advantages to Google Hotel Ads.


Best practises Free Booking Links
Before you can profit from the existing benefits, there are certainly best practices that will help you. Because of you don't pay for the links, Google uses a variety of signals to determine which links are best to show to users.
The signals include:
A user friendly landing page experience
Historical accuracy of the prices provided to Google
Google computes a score for each partner based on how often prices are compliant with their Price Accuracy Policy. This score is meant both to inform partners about whether their prices are considered accurate, and as a basis for potential penalties. Your Predicted and Overall Price Accuracy Score can range from Failed to Excellent.

Rudolph: "For your position in Google Hotel Advertisements, these signals are also used, next to your cpc bid. In that regard, these signals are not new to us and we already know how to deal best with it.
Above all, I'm happy that from today we can finally delight the hospitality industry, including our customers, with this great news. Especially after this period, this free service is very welcome.
We see a lot of potential in this and look forward to the first results that we can share."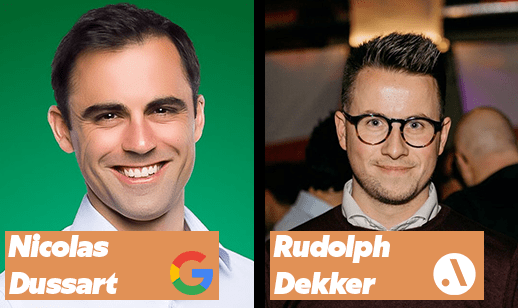 Getting started with Free Booking Links
Wondering how to get started with these Free Booking Links as soon as possible? We are happy to tell you more about the integration with Google Hotel Ads. Please contact us for more information.