Note: Due to competitive sensitivity, this sneakers shop wishes not to be named or shamed. Nevertheless, we are both proud of this great search automation case. With the customer's approval, we would therefore like to present you with this anonymous version.
—-
Asia's largest sneakers shop is collaborating with Adchieve. Consumers can find there, on top of new releases, collectors' items, and rare specimens, also the most sought-after streetwear sneakers from well-known A-brands.
The customer, based in Hong Kong, focuses mainly on the American and Chinese markets, but also ships orders to, for example, Europe and South Africa. The sneaker giant serves customers from four large warehouses and three physical stores in Chinese metropolitans, Hong Kong, and Shanghai.
The sneakers shop wishes to have its Google Smart Shopping and Search Ads placement continuously optimized and searched for a top-notch partner.
The results of previously engaged agencies, which often turned out to be far from real experts in the Google Ads domain, were always disappointing for the organization, up until the point when the software and expertise of Adchieve were put to use.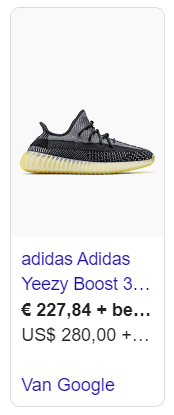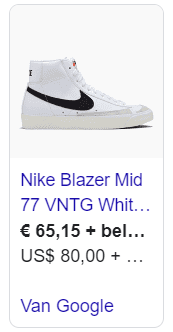 Thousands of keywords and campaigns: Automatically generated
The Asian sneakers shop uses Adchieve Connect, the data feed management tool of Adchieve. The feed is properly processed for Google Automation software of Adchieve that automatically generates thousands of keywords and campaigns.
In combination with Google's Smart Bidding, keywords and campaigns fit perfectly with sneakers buyers' searches.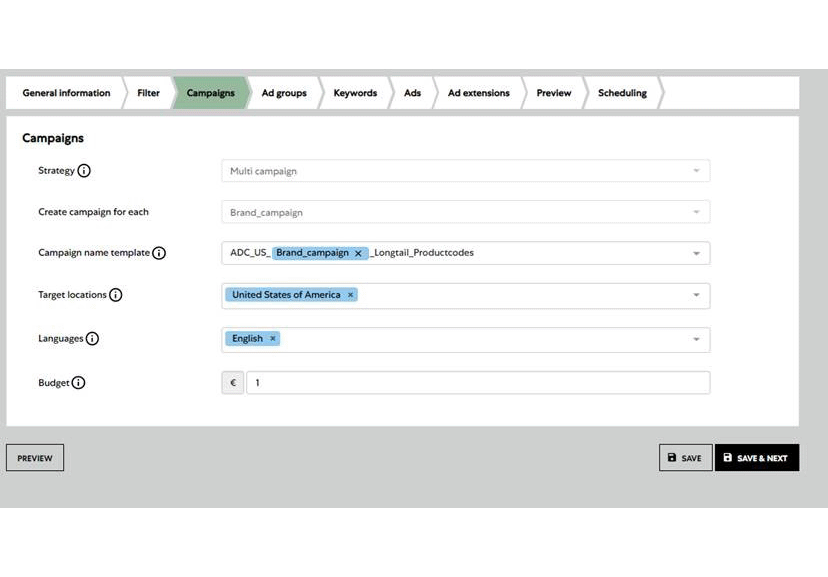 Genuine Expertise with Google Ads
The e-commerce manager explains: "Adchieve is recommended in a Google case as a professional party with plenty of expertise. This is also our experience: On top of the smart, award-winning software, there is a lot of personal engagement, and our business is genuinely understood.
We spend about 10 hours a month in contact with Adchieve around improving our campaigns and give them strategic advice. We value Adchieve being Google independent."
The result: within 90 days a 200% – 300% growth
Thanks to the use of Adchieve, we achieved bottom-line results that truly matter. Within 90 days, sales grew by 200%-300%.


Product line expansion and further internationalization
In the future, the sneakers shop also wants to implement Adchieve's software in additional countries from which they want to sell. The e-commerce manager continues: "At the moment, the product line is also being expanded to include 10-15 brands and categories. Furthermore, we expect growth of 200%-300% for Q2 2021."
In the future, the sneakers shop also hopes to deploy Adchieve's localization tool so that the exact language (Chinese, Korean, Japanese) can be automatically generated for different campaigns.
Curious what automation software can do for you?