In response to the current situation in the travel industry, Google has implemented several measures within its Google Hotel Ads metasearch platform that are aimed at helping providers.
Here we'll explain two of them, the "pay per stay" bidding strategy and the "free cancellation filter".
Pay per stay
Google now offers you the opportunity to use a "pay per stay" bidding strategy. In essence, it means that you only pay when the guest has actually stayed at your accommodation.
The amount that you pay is a percentage of the relevant booking amount.
If the customer cancels his reservation and therefore doesn't actually stay at your place, you don't have to pay this amount to Google.
With this solution, Google tries to accommodate hotels and vacation resorts in these uncertain times. It gives them the opportunity to take advantage of the opportunities offered by Google Hotel Ads without running much risk.
Free cancellation filter
In the current situation, travelers are much more cautious and hesitant to make a booking. One way to overcome this problem is to offer them the option of changing or canceling their booking free of charge.
By adding a filter, Google has made it easy to search for accommodations that offer this possibility. If this filter is used, the results only show providers that offer free cancellation or modification of bookings.
Is this something that you offer? Then this can work to your advantage, because it takes away some uncertainty for the traveler.
In addition, not all of your competitors will offer this option. This means, as you ca see in the examples below, that when the filter is used far fewer results will be shown and your offer will be much more noticeable.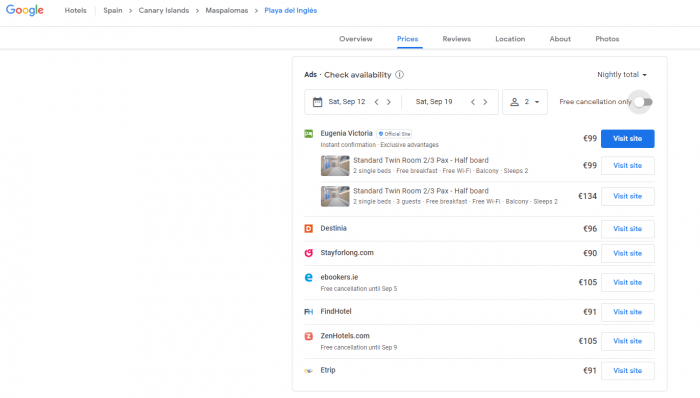 Would you like to know more about the above Google Hotel Ads options? Please feel free to contact me!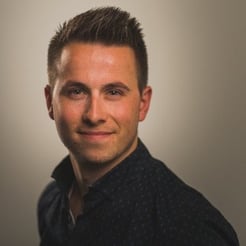 Rudolph Dekker
Strategic accountmanager travel
T: +31 (0)6 41 02 18 80